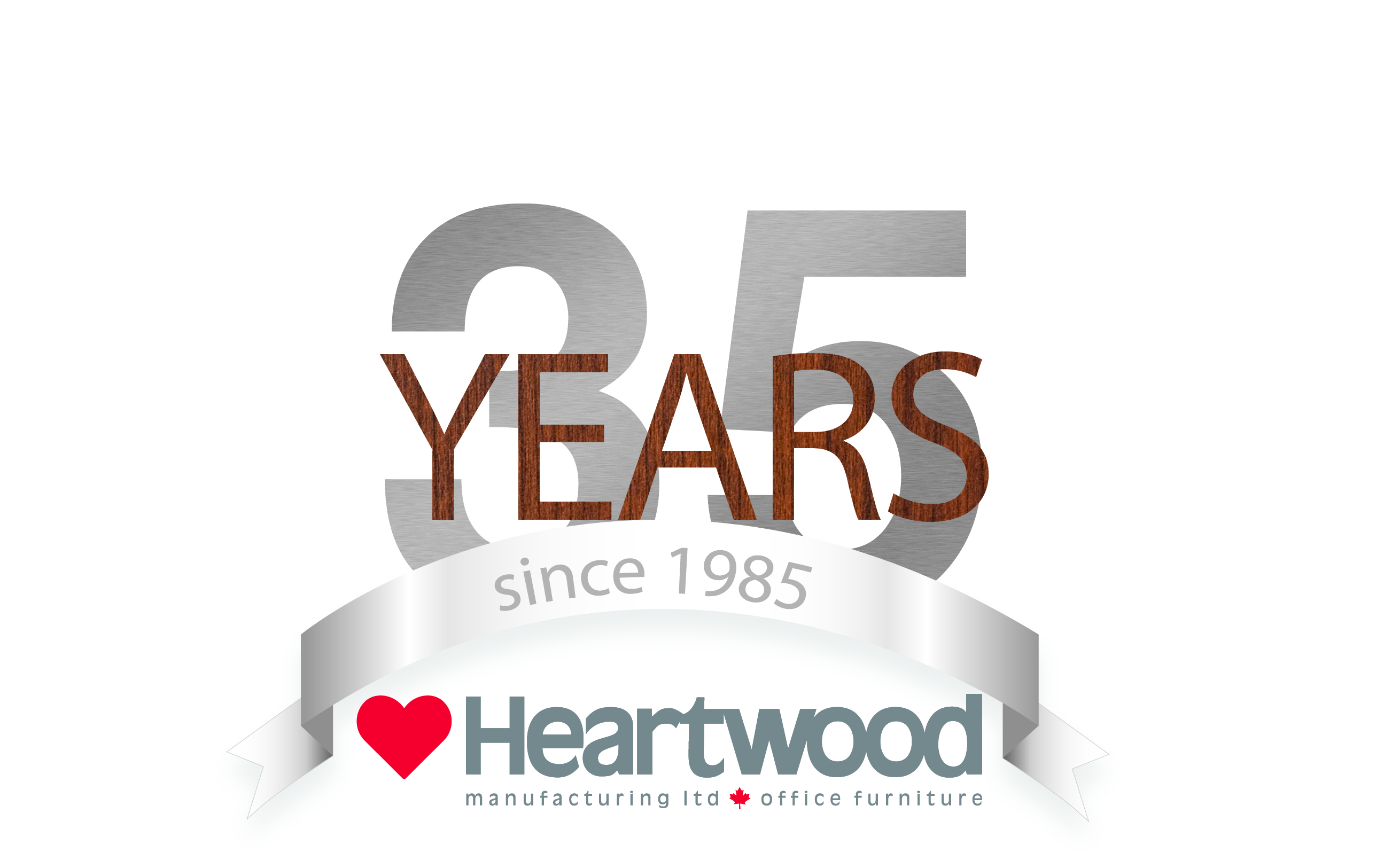 About Heartwood… 35 years and counting
Located in the beautiful Okanagan valley in British Columbia, Heartwood has grown to become one of the largest office furniture makers and suppliers in Western Canada, producing laminate office and institutional furniture. With over 30,000 square feet of manufacturing facilities, Heartwood is capable of producing a wide array of high-quality standard products, however, our real skill lies in the seamless integration of custom furniture.
We have developed systems and processes that allow us to produce customized pieces of furniture in the same lead time as our standard offerings, with industry-leading lead times averaging 3-4 weeks. No other company provides such an efficient, flexible and dependable service.
In the year 2020, Heartwood Manufacturing Ltd., or HML, celebrated its 35th birthday. Our import and distribution affiliate, Heartwood Distributors Ltd., or HDL, is now 15 years young. Succession to the next generation began almost 10 years ago and is now fully in place. The company founders have retired and a younger, experienced and dynamic management team has been running the day-to-day operations for the past 5 years. They bring a fresh perspective and a new resolve to continue building and delivering exciting new products that today's business demands.
We are proud of our heritage, our ongoing commitment to a vast dealer network across Canada that continues to deliver incomparable products with legendary service to the Canadian business community. Our mission remains; customizable integration, high-quality furniture and service with 'best-in-class' delivery times.
Heartwood is very much involved in our local community and has been a proud sponsor of the United Way for many years.